We are about finding smart money saving deals voted by smart shoppers & folk who like to express thier smarts with a resounding "Duh" .

Heres how were doing it.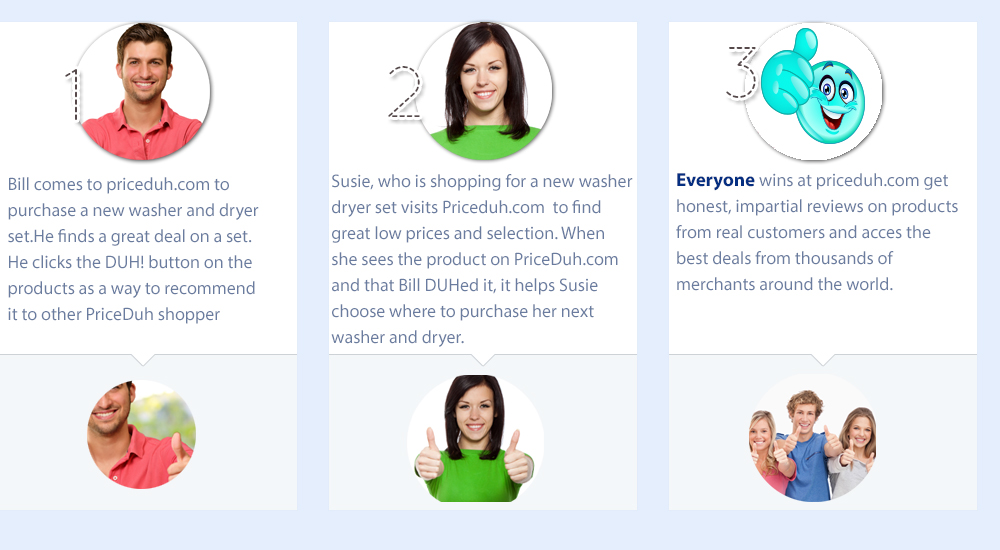 ---


In essence we are creating one place where consumers, retailers, and merchants can collaborate within a climate of free exchange, sharing valuable information on cost saving deals.
At Priceduh.com, our focus and goal is to give our visitors total purchasing control, delivered right to their fingertips. While reviewing, buying & saving on items they are intrested in.